Upcoming Fleet Management Technology Events You Should Know About
These last two years, we all spent way more time on Zoom calls and trying to connect with people from a distance, than we would have liked.
But this year, things are looking different. Many of the in-person conferences and expos canceled or moved online last year are back physically this year. It's great to meet people face-to-face and see the latest technologies on display. Of course, web conferences have their own benefits & some of them will continue. The future of networking might just be a hybrid affair! So, in order to keep you updated, we have listed down some of the notable fleet management conferences that are scheduled in 2022: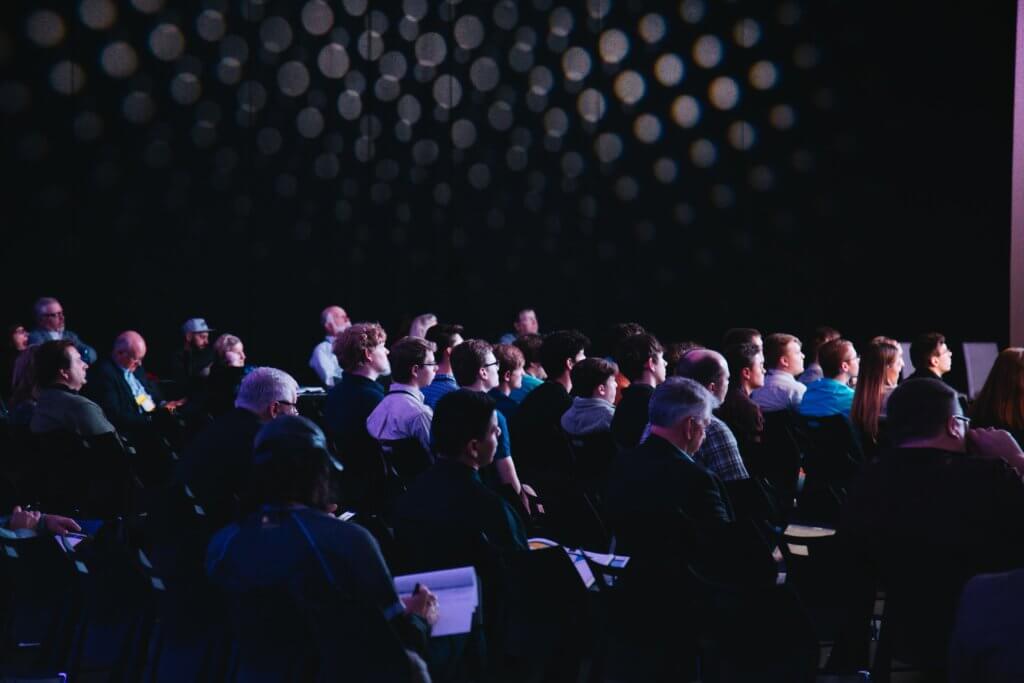 ACT Expo
Date: May 9-12, 2022 Venue: Long Beach, CA – Long Beach Convention Center
The ACT Expo is a four-day event that brings together professionals in the transportation industry to discuss advancements in clean fleet technology. The ACT Expo is a peer-to-peer learning opportunity that lets you hear what your fellow transport professionals are working on and learn how they've implemented new technologies into their own fleets. This event will showcase the latest innovations in clean transportation technology.
For more information, check out https://www.actexpo.com/.
FleetCon
Date: September 19-21, 2022 Venue: Las Vegas, NV – Rio All-Suite Hotel and Casino
FleetCon is presented by FleetPros, a non-profit association which supports fleet professionals. At FleetCon, you'll get to network with the best and the brightest in fleet management worldwide. You'll also get to learn a lot from industry experts in technical and managerial training sessions and vendor expositions.
For more information, visit https://www.fleetpros.org/2022-FleetCon.
Fleet Safety Conference
Date & Venue (TBD)
Fleet Safety Conference is a platform for professionals from the fleet industry to discuss and improve fleet safety practices in order to minimize risks and liability. The Fleet Safety Conference is a great place to meet other fleet industry professionals, hear from top-notch speakers, and learn about best practices for improving your fleet's safety.
For more information, check out https://www.fleetsafetyconference.com/
Mid-America Trucking Show
Date: March 24-26, 2022 Venue: Louisville, KY – Kentucky Exposition Center
The Mid-American Trucking Show (MATS) is a platform for experts from the trucking industry to showcase all the new tools and discuss the best practices with their fellow truckers.
With over 70,000 attendees in 2019, MATS has quickly grown into one of the largest and most comprehensive events for trucking industry professionals.
For more information, check out https://www.truckingshow.com/
Electric Utility Fleet Management Conference (EUFMC)
Date: June 3 – 9, 2022 Venue: Williamsburg, VA – Williamsburg Lodge and Convention Center
This conference is geared toward professionals working in the electric utility fleet industry. The Electric Utility Fleet Management Conference (EUFMC) is a platform for professionals and experts to discuss and learn from one another about the latest industry best practices, technology, equipment, and more.
For more information, check out https://eufmc.com/schedule.html
NAFA Institute and Expo
Date: April 11-13, 2022, Venue: Columbus, OH – Greater Columbus Convention Center
The NAFA Institute and Expo is the world's largest fleet management conference. This big event offers a platform for participants to learn about emerging technologies and solutions in the fleet industry by attending exclusive educational sessions. It is also a great opportunity to network with your peers and to see what's new in the fleet world.
For more information, visit https://www.nafainstitute.org/
AFLA Annual Corporate Fleet Conference
Date: October 10-13, 2022 Venue: Tucson, AZ – JW Marriott Tucson Starr Pass Resort & Spa
The Automotive Fleet and Leasing Association (also known as AFLA) is a corporate conference dedicated to connecting fleet managers and representatives with sellers, used vehicle marketers, and lending institutions. It also gives people from the fleet industry an opportunity to attend educational sessions discussing fleet management strategies and emerging technology.
For more information, check out https://www.afla.org/events/EventDetails.aspx?id=1558400
FedFleet (Virtual Event)
Date: May 17-19, 2022
This comprehensive federal fleet management conference is free with valid federal identification, providing virtual training for fleet management. FedFleet offers attendees an opportunity to collaborate with fellow colleagues and learn from industry experts on best practices and trends in the fleet management and automotive procurement.
For more information, visit https://www.fedcenter.gov/Events/index.cfm?id=38766&pge_id=1854&printable=1
Bottom Line
There's nothing like the experience of networking and learning with peers in-person at a live event. In-person conferences help build relationships and understand the emerging trends and best practices directly from fleet management experts.
Useful links